Hard Disk Data Recovery Services

Hard disk failure can have a disastrous effect on any business or individual alike and can be very frustrating. GD Recovery Lab have deep understanding of what hard disk drive crash really means to any individual or business hence we provide hard disk drive data recovery in Dubai at a very competitive price with a fast turnaround time. We have successfully recovered data from hard disk drives which other companies had termed as non recoverable or dead after their initial diagnosis.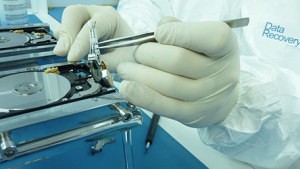 Factors such as mechanical, electrical, software corruption or human error are some of the ways through which a hard drive can get logical or physical issues. In any situation we are your partner for hard disk drive data recovery services in Dubai you should contact. GD Recovery Lab can help you get your data recovered from your failed hard disk and get you up and running again in less time. Our data recovery experts have years of experience recovering data from any and all type of hard drives. We keep your recovered data strictly confidential and secure. We believe in No Obligation – Free Quote within 24 hours and "No Data, No Fee" policy. So there's no risk in calling GD recovery lab.
 We can  help you  recover your data from
Computers that won't boot / failed Hard Disk Drive
From crashed Hard Disk Drive
From formatted Hard Disk Drive
Inaccessible Hard disk drives and partitions
Data that cannot be copied or accessed
Applications those are unable to run or load data
Corrupted data and virus infected files and folders
Hard disk drive component failure (Clicking noise, Hard Disk not spinning)
Hard disk drive firmware issues
Fire & water damage to the hard disk drive
Hard Disk Media surface  contamination and damage
Accidental reformatting of partitions of the hard disk drive volumes
Accidental deletion of data
Media Types
Any type of Hard Disk Drive: ATA, IDE, SATA, SCSI & SAS.
Any type of file system format: FAT, exFAT, NTFS, EXT, Ext2, Ext3, Ext4, HFS, HFS +, XFS.
Any Manufacturer: Seagate, Samsung, Hitachi, Toshiba, WD (Western Digital), Fujitsu, and all others.
---
Let Us Help You Recover Your Valuable Data