Your Reliable & Trusted Source for Data Recovery in Dubai |UAE.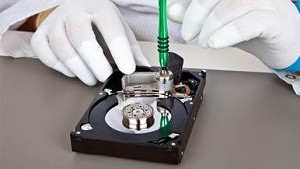 Guardianz Data Recovery Lab  has earned the reputation of being the most experienced and trusted of all the data recovery companies in dubai. We recover data from any Hard Disk Drives, RAIDs, Flash Drives, NAS , SAN, Servers , SSD & Tape Drives. Our data recovery engineers are experts in performing Microsoft Exchange® and Microsoft SQL® database recoveries. We are confident to recover any types of files from any storage media no matter what the cause of the failure is.
Our data recovery experts routinely work on highly complex projects to recover data from mission-critical enterprise servers. Every single RAID data recovery case gets our special attention because we understand them to be the top priority for most organizations. We know that you can't afford to lose your vital business data and will make every effort to quickly get your business up and running again.
Why Us ?

We recover data that other companies can't
Free Evaluation for single drives
100 % Confidentiality Guaranteed
Free Pickup  & Drop Off
24 x 7  Support
No Recovery No Charge Policy – view a list of recoverable files before paying
Comprehensive data verification process and quality control
GD Recovery Lab has successfully done data recovery projects in the past which were termed as non-recoverable by other companies in Dubai.Have you already been to companies where they have told you that you're valuable data is not recoverable, I would recommend you to please read our customer case studies. With our industry leading success rate, we succeed where other labs fail.
Check for yourself how we do it ?
We have a comprehensive pricing schedule that includes a free professional diagnostic evaluation for a single media, guaranteed all inclusive price quote that will never increase, free shipping within Dubai and other emirates of U.A.E. and free return media for completed projects, and "No data – No charge" commitment. You can rest assured we won't charge you until your requested critical data is recovered. We guarantee your satisfaction and will exceed your expectations.
Make sure you choose the right company the first time because you may not get a second chance to recover your data. With the most advanced recovery capabilities, GD Recovery Lab has helped many businesses and individuals to recover their data and will welcome the opportunity to help you with your data recovery needs.
---
 We are in business to keep you in business